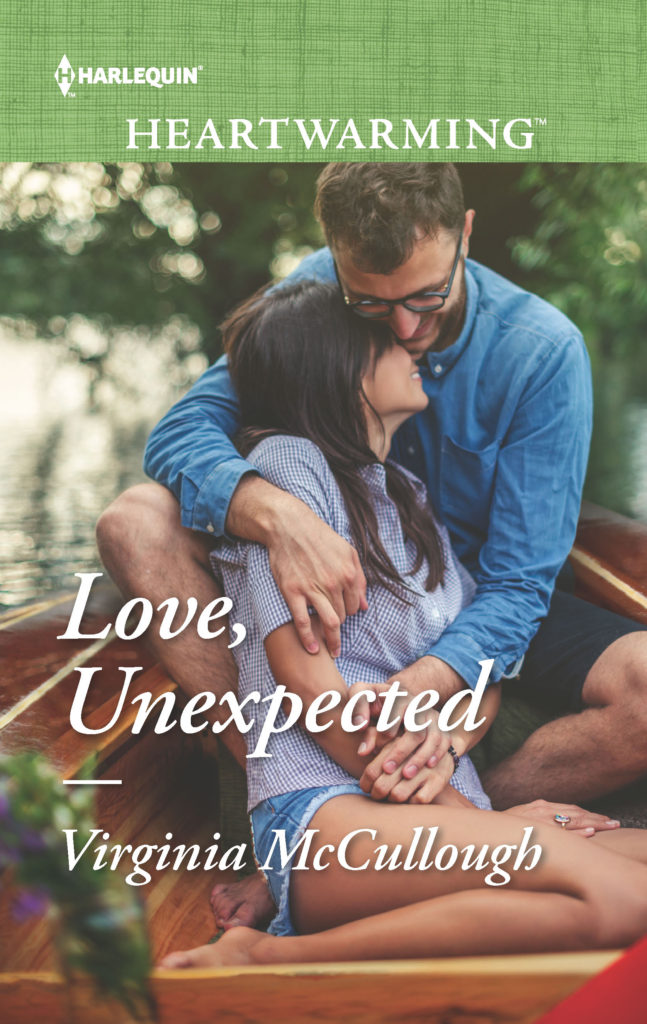 Moving to a new place isn't easy…
Until a neglected ship and its owner make her feel at home
After spying a boat in need of some TLC, single mom Andi Sterling strikes a deal with its owner, Zeke Donovan, who shares her passion for restoring old things. Uncovering the legendary ship's secrets draws them closer. Is it too soon for Andi to open her heart to the chance to build new dreams?
Published:
May 1, 2018
Publisher:
Genres:
Excerpt:
He let Teddy take him to the woman, who was tall and slender, and wore jeans and a red T-shirt. When she saw him coming, she lifted her sunglasses and perched them on her head. In her other hand, she held a giant-size Bean Grinder to-go cup.
"Good morning," she called out, smiling. "I suppose I'm trespassing."
He was tongue-tied. By a pretty smile and long legs. He raised his hand in protest. "Probably so, but we won't call the sheriff, at least not yet."
"I see. I have to prove myself first." She held up the cup. "I'm armed only with the Bean Grinder's morning mix."
"In that case, we'll…" Zeke watched Teddy sniffing the woman's sneakers. "I was going to say we'll call off the dogs, but, too late."
READ MORE
She reached down and scratched Teddy behind his ears. "No problem. I'm not afraid of a curious dog. I was out walking last night and saw this boat, but it was dark so I couldn't see much. Something made me walk over this morning to get a better look."
"Well, you're only our second visitor since the boat arrived yesterday morning." He explained that Nelson White, the owner of the marina and boatyard next door, had also wandered down to see the new arrival. Zeke nodded to the boat. "Nelson probably thinks the Dreamer is an eyesore bringing down the neighborhood."
Zeke pulled on Teddy's leash to stop him from circling the visitor and wrapping the leash around her legs. "What do you think?" Why had he asked that? Just to keep her from walking away?
"Right now, I'm thinking your dog is using his nose to learn all about me and where I've been this morning." Her smile grew bigger as she stared at Teddy.
"That's no doubt true." Zeke eagerly grabbed the chance to play along. He hadn't had this much conversation with a stranger—a female stranger—in a long time. Well, except for customers. What else had he been missing? "His name is Teddy, by the way."
"Theodore Donovan, I presume," she said, deadpan, as she pointed to their giant sign mounted high enough on the building to be visible from the water. "Hmm, sounds like he should run for office."
Zeke laughed from deep in his chest. "We never got as far as Theodore. And now he has a last name. We won't tell him, or he'll get a big head."
She narrowed her eyes in amusement. "If Teddy is like most dogs I know, he's probably spoiled rotten and already has a big head."
Her dark blue eyes glanced down at Teddy and then to the side to take in Drifting Dreamer. But, he noted, she now seemed to be studying him. "I'm Zeke, and as it happens, my real last name is Donovan."
He offered his free hand and she switched her coffee cup so she could grasp it. "I'm Andi Sterling. And I'm new in town."
"I figured that out," Zeke said. Her soft hand, extra warm from the coffee cup, gripped his.
"How so?"
No good reason, he thought, but that was no answer at all. "Because you don't look familiar. Sometimes I think I've met most everyone around here at least once."
"Well, now you know me, too."
COLLAPSE
Reviews:
Jennifer R., Amazon

wrote:
Harlequin promises Heartwarming and Virginia McCullough delivers!

It was so refreshing to read a story grounded in reality—believable, likable characters fraught with contemporary issues of single motherhood, shared custody, aging parents, family businesses, moving to a new town and reinventing oneself. And all set in a landscape so familiar to me. And open and willing to try again at love. I really got lost in this one and you will, too.
Cynthia W., Amazon

wrote:
Virginia McCullough has done it again! What a great curly up and read book, whether a rainy day, or at the beach.
The story has some very interesting twists, especially at the end! I truly enjoyed reading this book and recommend Virginia's series books to many reading ages.
Carole J., Amazon

wrote:
There's a lot to like in this sweet romance by Virginia McCullough, and I thoroughly enjoyed the story of Andi and Zeke in Love, Unexpected. The beautiful setting of Wisconsin's Two Moon Bay community is beautifully conveyed, and I especially liked how characters from two previous books, Miles/Lark and Jarrod/Dawn, are woven into this story, making me eager to read them also.