Born and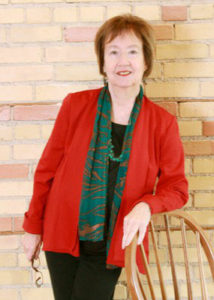 raised in Chicago, Virginia started her writing career when her family moved to the coast of Maine and she began writing articles on many topics, including family living, children's literature, business, and women's issues. Her work appeared in a variety of magazines including Baby Talk and Marriage & Family Living. During the years her family lived aboard a sailboat, she wrote about boating and cruising and her articles appeared in magazines such as Cruising World and Sail.
Virginia broke into book publishing with her first coauthored books, TMJ Syndrome: The Overlooked Diagnosis, with A. Richard Goldman, DDS and Touch: A Personal Workbook (Open Arms Press), with Greg Risberg, M.S.W. Many more coauthored books followed over the next 25 years.
When I'm writing, I write. And then it's as if the muse is convinced that I'm serious and says, okay. Okay. I'll come.
–Maya Angelou
MAKING MANUSCRIPTS
Over the last three decades Virginia has written or "rewritten" well over 125 books and edited many more. Regardless of subject matter, Virginia's work with clients can begin at any stage, from developing a fresh idea to producing a book proposal package to adding the polish to a finished project and making it shine! Her clients include prominent doctors, attorneys, professional speakers, business owners, and individuals with compelling stories to tell. She's written a dozen books for her longtime client, neurologist and smell and taste specialist, Dr. Alan R. Hirsch.
PROFESSIONAL ORGANIZATIONS
Virginia is a long-time member of the Romance Writers of America (RWA) and several affiliate chapters, Virginia has held numerous service positions. She also cofounded The Book Catalysts, a book writing coaching service. Virginia is an experienced speaker and webinar/workshop presenter. In July, 2013, she had the privilege of giving a breakout session at the RWA National Conference in Atlanta, Georgia. She created A Nose for Love: a Romance Writer's Guide to Smell & Taste, a workshop based on Dr. Alan Hirsch's work.