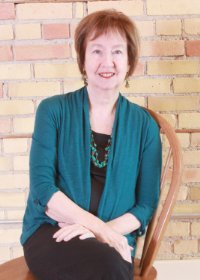 I nearly always write—just as I nearly always breathe.
– John Steinbeck

Welcome to my website! In the last few years I've had many exciting developments in my writing life to share with readers and clients.
In addition to working with my clients to help them make their writing dreams come true, I have several award-winning novels to offer, plus current non-fiction titles and three e-books on the craft of writing, coauthored with my colleague and friend, Lynda McDaniel.
Take a look around. Whether you're searching for emotionally compelling women's fiction, heartwarming romances, or resources to improve your writing, I know you'll find something that captures your interest.
Now Available

Will working together…lead to together forever?
Recently divorced, Parker Davis needs to focus on his new job so he can provide a stable home for his daughter in time for the Christmas holidays. The problem is, he's frequently at odds with his boss. He and Emma O'Connell approach everything differently. Yet he finds her intriguing, and Bluestone River festivities keep pushing them together—often enough that two people at odds could find themselves evenly matched in love!
And don't forget to sign up for my newsletter.