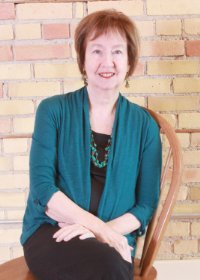 I nearly always write—just as I nearly always breathe.
– John Steinbeck

Welcome to my website! In the last few years I've had many exciting developments in my writing life to share with readers and clients.
In addition to working with my clients to help them make their writing dreams come true, I have several award-winning novels to offer, plus current non-fiction titles and three e-books on the craft of writing, coauthored with my colleague and friend, Lynda McDaniel.
Take a look around. Whether you're searching for emotionally compelling women's fiction, heartwarming romances, or resources to improve your writing, I know you'll find something that captures your interest.
Now Available

She's not home for keeps
Unless he proves first love is forever
Bluestone River is a minefield of memories for Mike Abbot—all involving Ruby Driscoll. Twenty years after scandal divided them, they're both back in their hometown. Ruby's visit is strictly temporary. But as she uses her trauma expertise to help his vulnerable son, Mike faces what his heart has always known. Ruby's still his one and only. This time, can he convince her to stay?
And don't forget to sign up for my newsletter.